There's nothing quite like the delicious flavours of Italy. Whether you're hosting an Italian-inspired banquet for your closest friends or planning an at-home date night, there's one thing for sure; you'll never be short on dish inspiration. But how do you kickstart your meal with a small but tastebud tantalising appetiser that'll prepare you for your mains? We've got you covered with our tasty Italian starter ideas!
Our Must-Try Italian Starter Ideas
Pasta and pizza will forever be the go-to main courses for an Italian three-course meal, but did you know that there are also a host of mouth-watering starters that couldn't be easier to make from home? Our favourite recipes range from meat and seafood-based starters to vegetarian alternatives, meaning that everyone will get a taste of authentic Italian cuisine.
Become A Murati's VIP
Sign up for our newsletter for discounts, competitions and more!
From flavoursome cured ham to tender marinated beef, these Italian meat starters are promised to leave your guests wanting more:
Antipasto Bites
It's only fair to begin our recipes with a bite-sized twist on a fan favourite at our restaurants in Milton Keynes. Antipasto platters are the perfect sharing meal consisting of cured meats, cheese, olives and crackers, yet can easily be transformed into a tasty appetiser. Simply swap your serving board for skewers and layer each of your components for a delicious combination of flavours in every mouthful. For more tips on mastering your antipasto skills, take a look at our previous article!
'Nduja Arancini
As a soft, spicy Italian sausage, 'nduja is a staple ingredient in many classic dishes, including this deliciously rich arancini recipe by BBC Good Food. Combining 'nduja and tomato-based risotto with a melty mozzarella centre and crispy breadcrumb coaching, these arancini balls are guaranteed to go down a storm. Serve your starter with a Pomodoro dipping sauce for a touch of sweetness.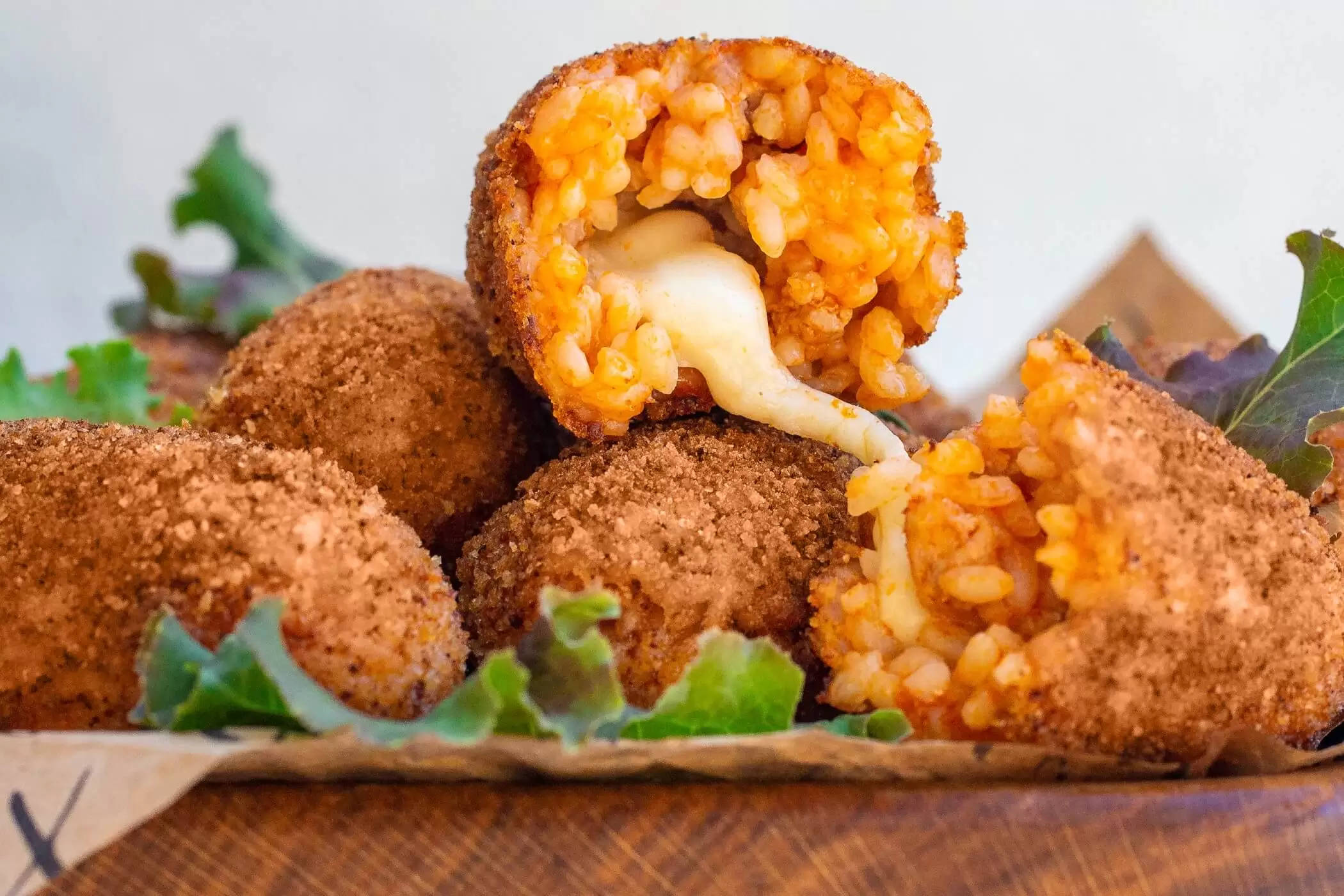 Burrata, Grilled Peaches & Serrano Ham
If you've never tasted burrata, then you absolutely must try your hand at this indulgent recipe. Rich, milky and buttery with an effortlessly creamy centre, burrata is heaven in cheese form. Pair your burrata with caramelised peaches and drapings of salty serrano ham for the perfect balance of sweet and savoury. Your salad can then be topped with a chilli and garlic dressing for a subtle kick. Discover the full recipe over on Olive Magazine.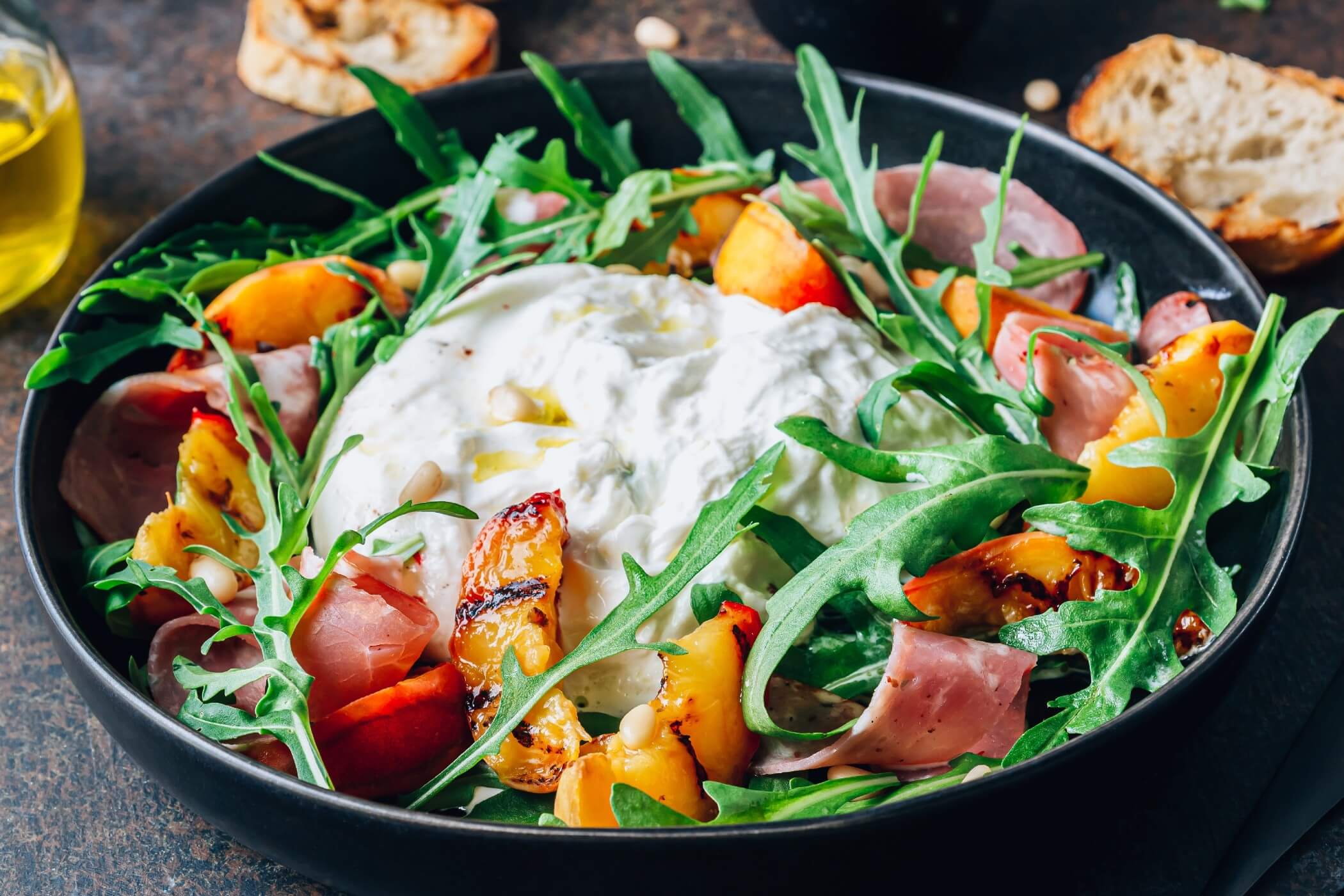 Classic Spiedini
Also known as Italian-style kebabs, spiedini is a guaranteed crowd-pleaser and is a go-to for hosting family gatherings. Made from thinly sliced beef coated in breadcrumbs with onion, bell peppers and parmesan cheese, spiedini can be prepared up to two days in advance and popped into the fridge until you're ready to bake. We love the recipe by Chef Billy Parisi, which is accompanied by a delicious amogio sauce.
Olive Ascolane
This is one for the more acquired taste, but we promise it will turn into one of your favourite moreish starters. As one of Marche's most loved deep-fried treats, olive ascolane consists of large green olives with a perfectly seasoned meat filling coated in fine breadcrumbs. Fried for only five minutes until golden brown, they are sprinkled with a touch of salt before being served hot. You can make these from home using Great Italian Chefs' easy recipe.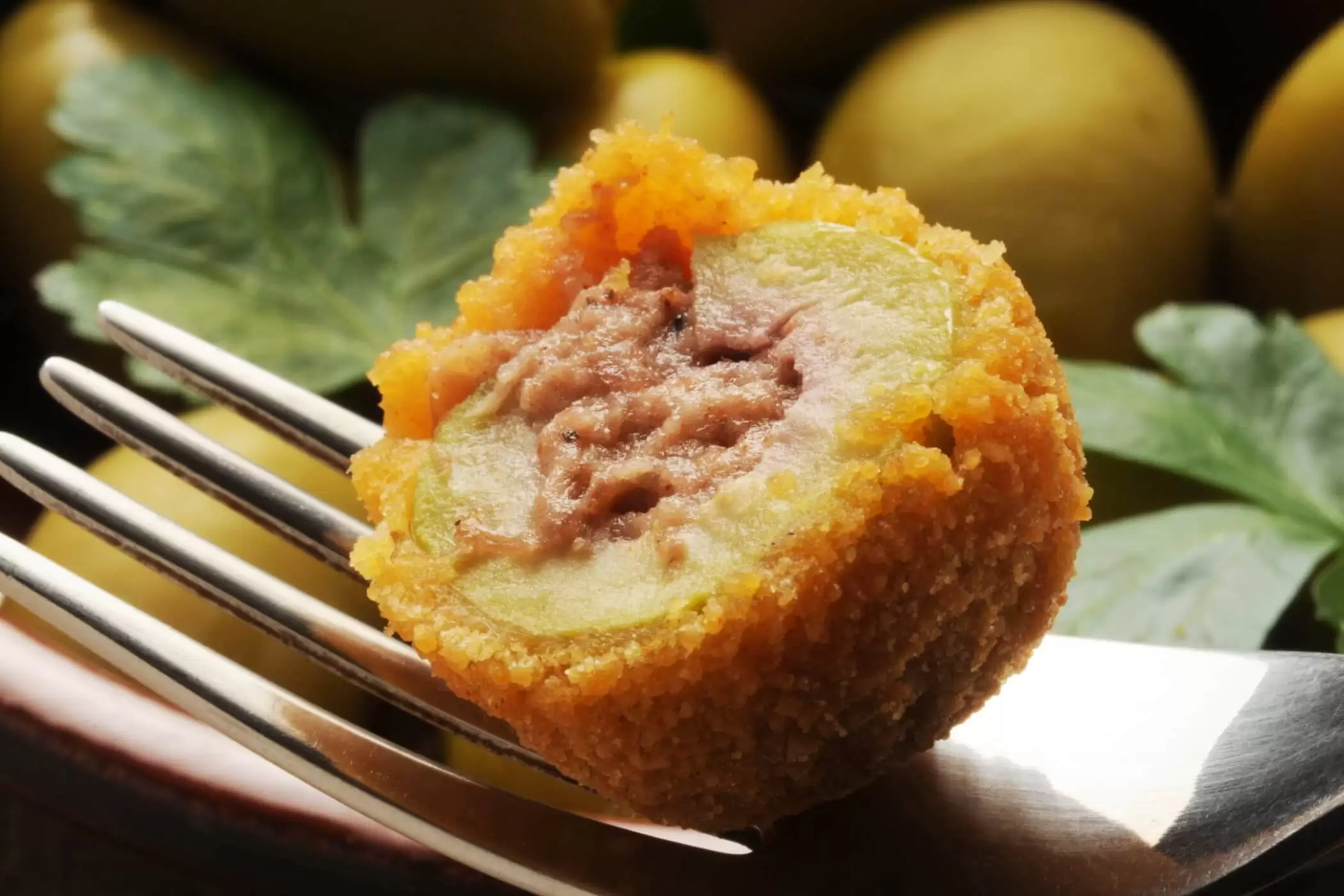 We've got to admit, at our Italian restaurants in Milton Keynes, our vegetarian starters remain just as, if not more, popular than their meat counterparts. Let's take a closer look at our favourites:
Bruschetta
You simply cannot discuss Italian starters without mentioning bruschetta – and we can totally see why! Thickly sliced, infused with garlic and drizzled with olive oil, bruschetta is lovingly dressed in the toppings of your choice. Traditionally, bruschetta features a combination of diced tomatoes, basil leaves and balsamic vinegar, but you can easily put your own twist on the classic flavours. Life In Italy has some excellent recipes for inspiration!
Tricolore Salad
For a super light, refreshing starter choice, the Tricolore salad is a must-have. A Tricolore (translating to "three coloured") salad pays homage to the colours of the Italian flag; green, white and red. The super simple recipe features slices of avocado, buffalo mozzarella and tomato neatly arranged and topped with a gentle drizzle of balsamic glaze. With no need for cooking and only around 10 minutes for preparation, you cannot go wrong with this delicious vegetarian starter!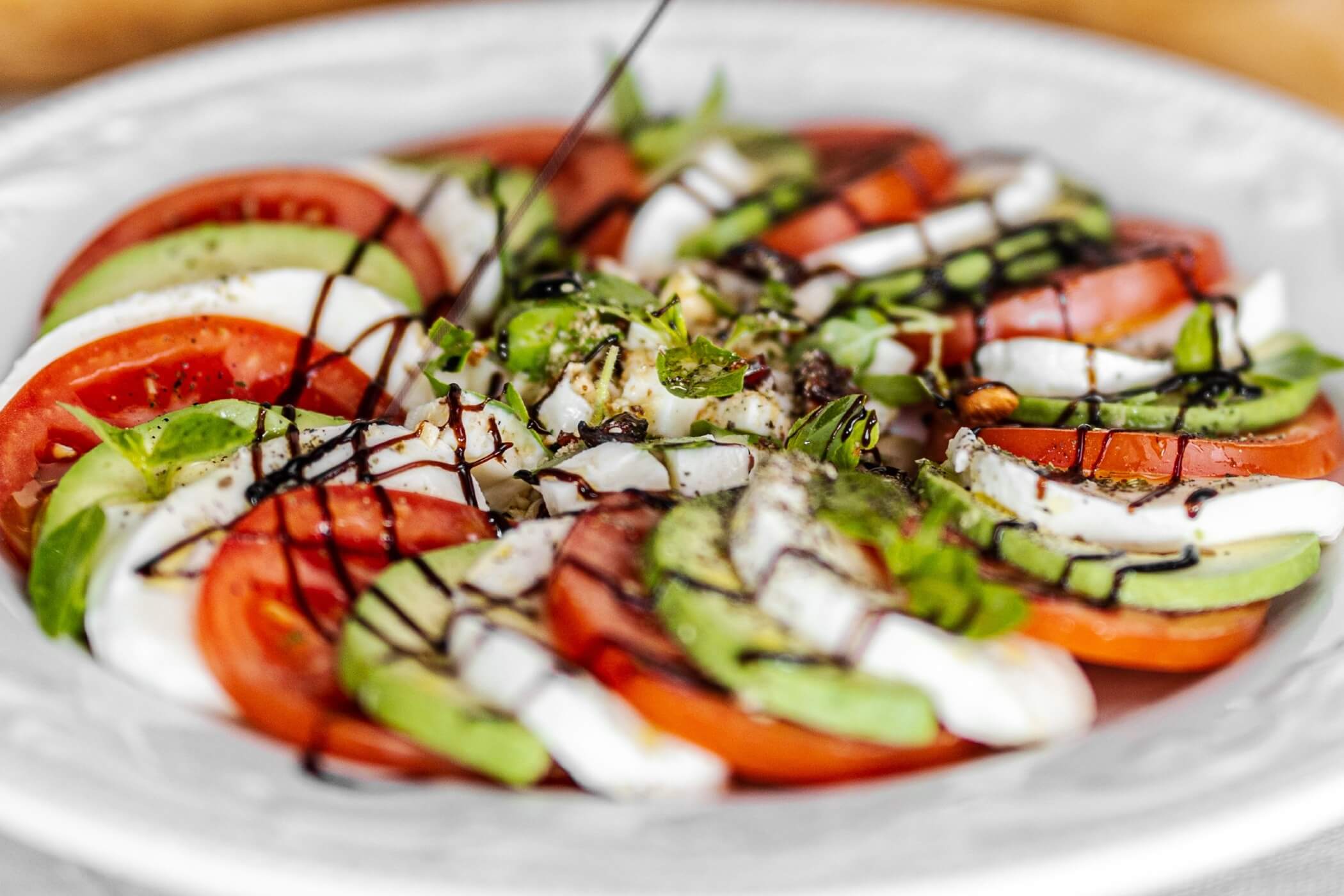 Dough Balls
Another go-to yet naturally vegetarian Italian starter is dough balls. Perfectly crunchy on the outside yet gloriously fluffy on the inside, there is only one thing better than dough balls, and that's dough balls served warm with herby garlic butter. And even better, this impossible-to-turn-down starter couldn't be easier to make from home. Follow the super simple recipe from Jamie Oliver to freshly prepare 24 homemade dough balls and a side of smooth, garlicky, buttery goodness.
Stuffed Mushrooms
If you're on the hunt for an Italian-inspired starter that can easily be tailored to your unique tastebuds, you cannot go wrong with stuffed mushrooms. Simple and fresh yet bursting with flavour, classic stuffed mushrooms are delicately filled with cooked onions and peppers mixed with breadcrumbs and Italian seasoning. Topped with cheese before being baked in the oven, this starter will give you a winning combination of tastes and textures.
Caponata
Fabulous for accompanying freshly baked bread, caponata is a much-loved appetiser with an irresistibly tangy yet savoury flavour. The foundation of the dish is roasted aubergine combined with onion, celery, bell peppers, sautéed garlic and crushed tomatoes. But here is where it gets interesting – the vegetables are then topped with olives, raisins, vinegar, capers, honey, red pepper flakes and bay leaf before being simmered to create the beautifully rich bread dip.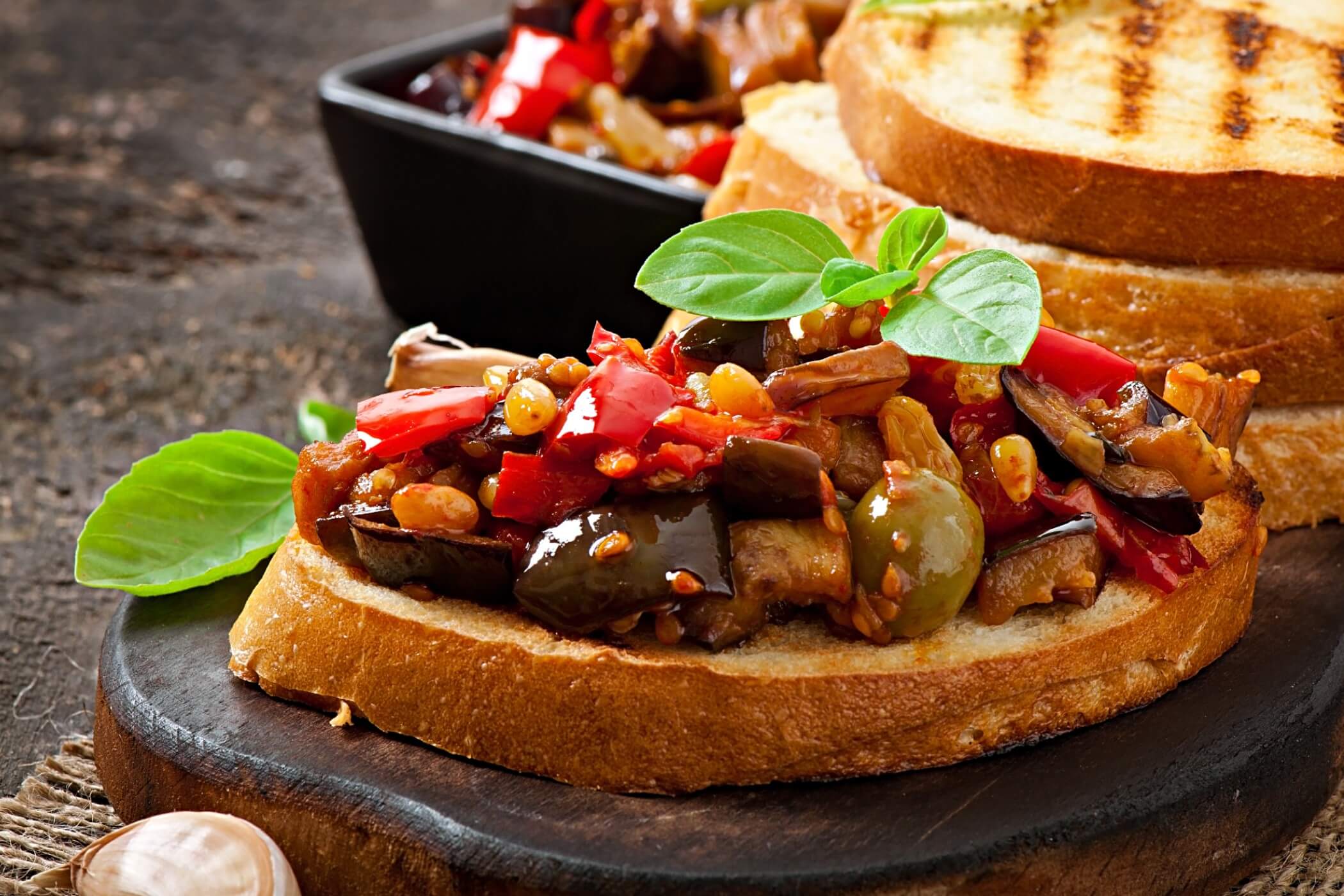 And now we move onto our last (but most definitely not least) category; the seafood starters. If you're a lover of prawns, mussels, scallops and more, you're going to adore these recipes:
Calamari
From our restaurant in Daventry to our locations in Milton Keynes, one seafood starter will always be a hit – and that's calamari. With a deliciously crispy batter and firm, mildly sweet squid centre, our calamari is served with a tartar sauce for a tangy twist. But, if you're not a fan of pickles, this dish is also superb when accompanied by a garlic lemon dipping sauce or spicy mayonnaise. The secret to the perfect calamari is to tenderise your squid rings before cooking by soaking them in milk and popping them in the fridge.
Gamberi Alla Busara
As a traditional Venetian dish, gamberi alla busara translates to prawns (gamberi) thrown together quickly (alla busara). It is a super easy yet flavoursome addition to your menu, served best with fresh crusty bread to mop up your leftover (but far too tasty to go to waste) tomato-chilli sauce. As the prawns are gently simmered in the sauce to cook, you are left with beautifully tender meat – it is entirely your choice whether you cook your seafood with or without the shells.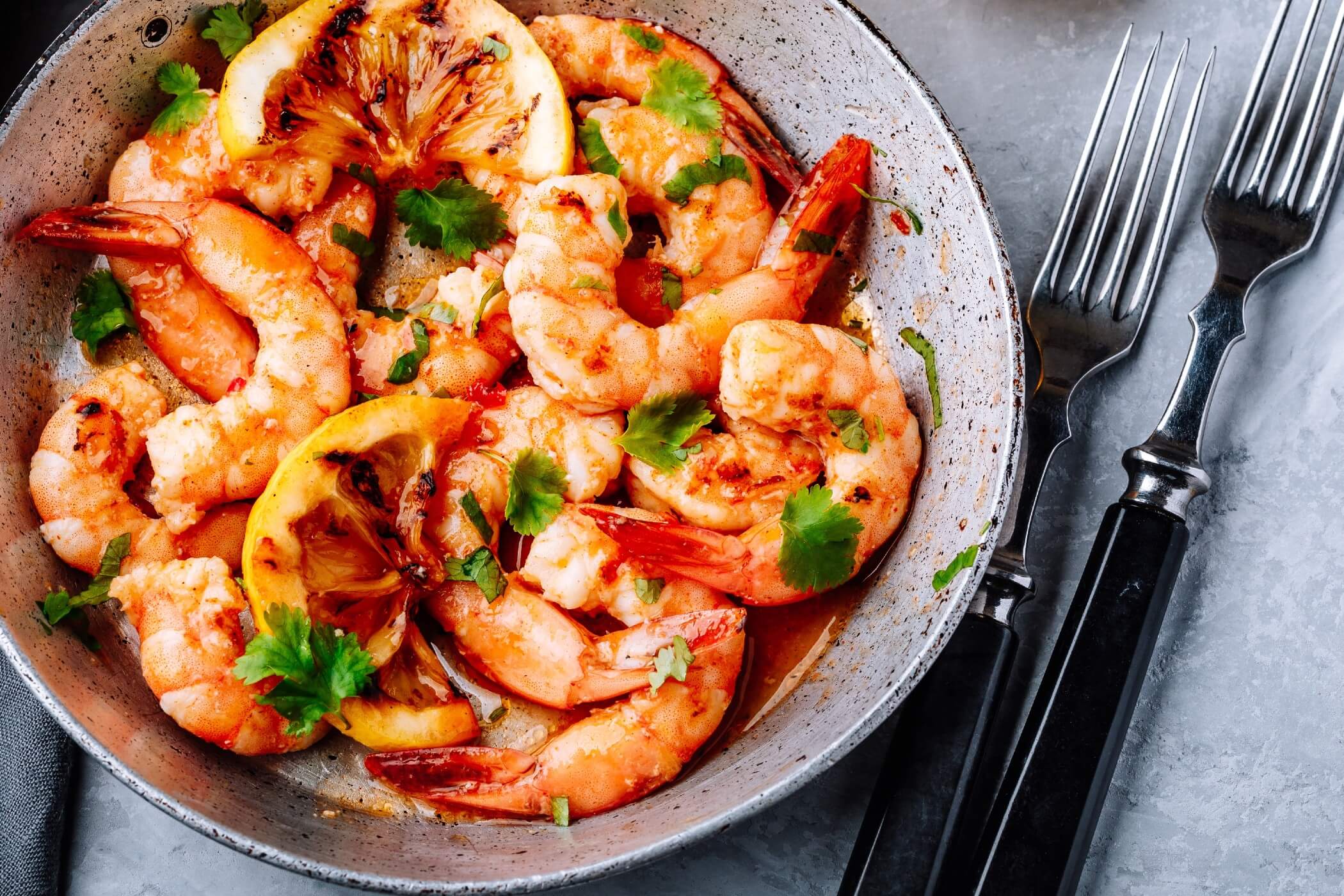 Mussels Italiano
If you love fresh mussels just as much as we do, then you must give this Italian-style recipe a try – you won't regret it! But don't forget, before you begin cooking, your mussels must be thoroughly washed and be sure to throw away any that are already open!
At our restaurants in Milton Keynes, we serve our mussels in a white wine sauce with leeks, garlic, lemon, butter and parsley, accompanied by fresh bread. We always opt for perfecting our sauce first before tumbling in our mussels and cooking until they open. It is a fabulous, light starter!
Venetian-Style Scallops
A starter that involves minimal fuss but is guaranteed to impress your guests is the mouth-watering Venetian-style scallops. If you pride yourself on presentation, most definitely visit a fishmonger to source your scallops, as the shells are perfect for serving your dish.
And now, onto the taste. For the tastiest combination of flavour and texture, cook your scallops in fine breadcrumbs infused with chopped parsley and garlic. Season with salt, pepper and a squeeze of lemon juice – and voilà, your starter is ready to serve!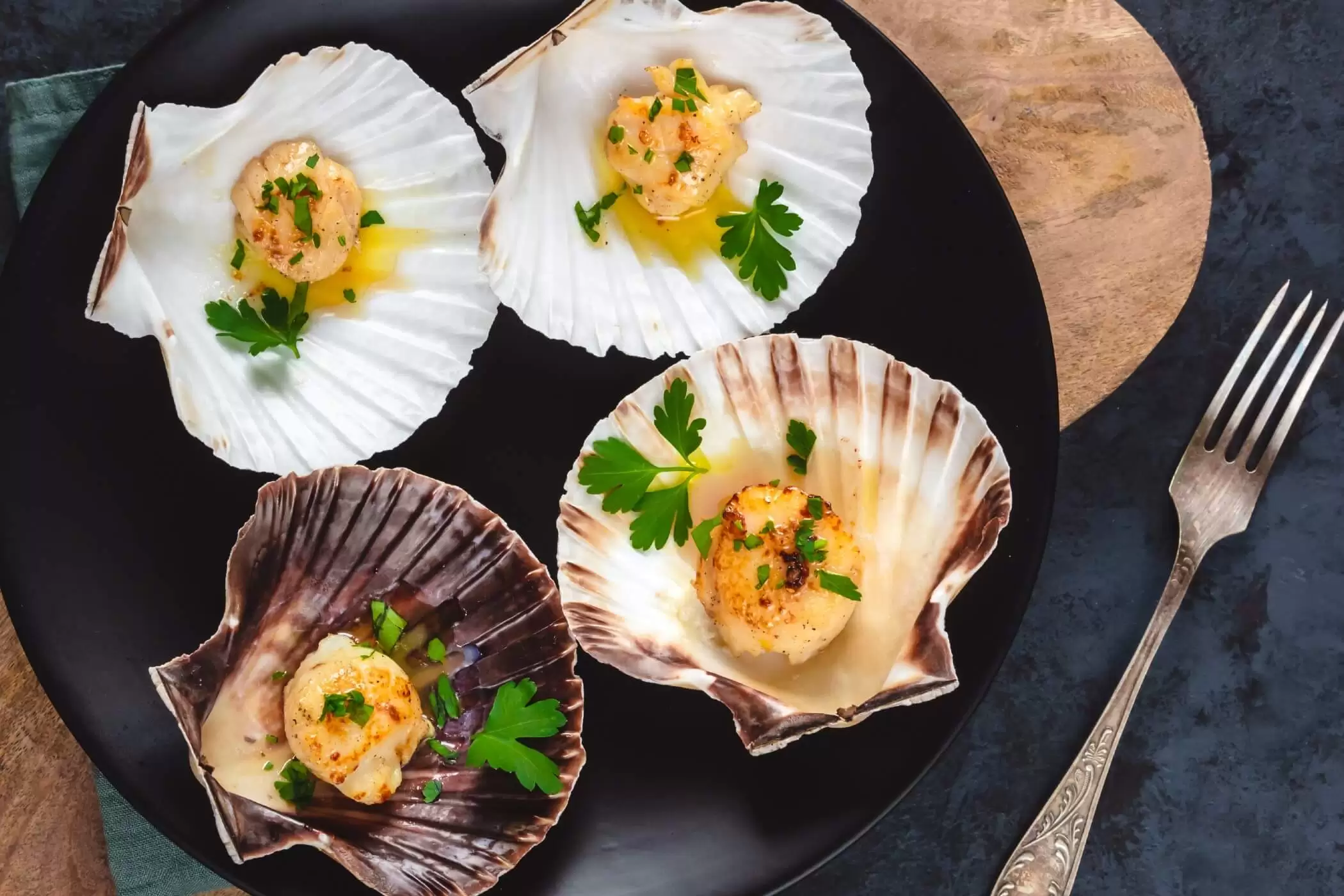 Cacciucco
Although classic cacciucco is served as a main at our Italian restaurants in Milton Keynes, smaller portions are also the perfect starter for your seafood-loving guests. As a flavour-packed seafood stew native to the coastal towns of Tuscany, cacciucco traditionally combines lobster, prawns, calamari and mussels in a glorious white wine, tomato and chilli sauce. All of the ingredients are simmered together to intertwine the rich flavours for a truly unique taste.
Which Of Our Italian Starter Recipes Will You Try?
From classic bruschetta and antipasto to seafood, stuffed olives and more, there are hundreds of deliciously authentic Italian starters you can delve into at your next dinner party. The beauty of cooking is that it couldn't be easier to make dishes your own; swap out ingredients, add a little extra spice and tailor your recipes to your tastebuds.
If you're looking to enjoy traditional Italian food made by the best, don't forget that we have several locations across Milton Keynes and Northamptonshire. We would love to see you over the festive period, so be sure to book a table with us!
Ready To Book a Table?
Submit your enquiry here, and we'll be in touch!